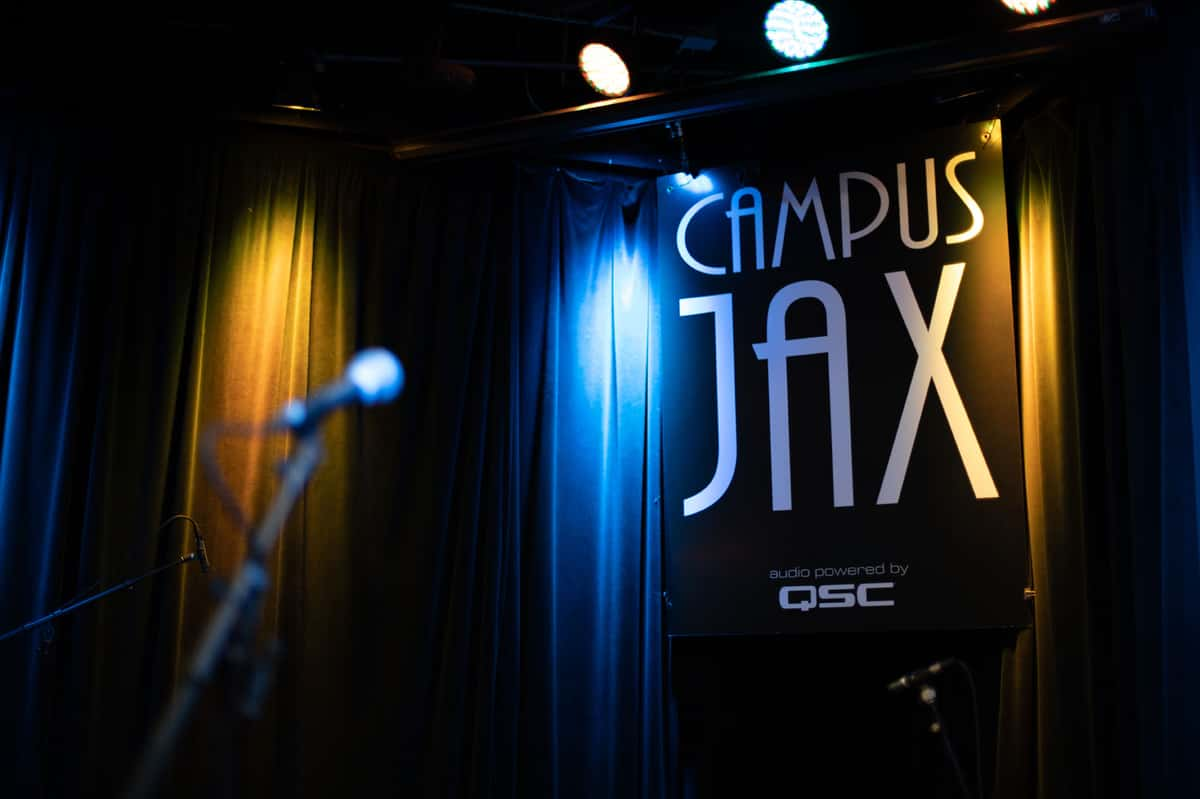 JAX Feed the need
Now Accepting Crypto for JAX FEED THE NEED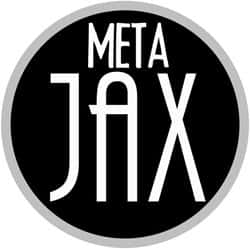 Much gratitude to our Crypto and NFT friends at TokenSmart and NFT42. Not only are they great supporters of our MetaJAX CryptoJazz but as our newest Feed The Need Partner they will be providing ongoing support in our efforts to feed the homeless in OC and beyond.

Enjoy our CryptoJazz broadcasts of Steamers Jazz at JAX on Thursday Nights at 6PM Pacific and our specially scheduled JAXblast Events all streaming live on:

TOKENSMART Discord/jax-hideout

YOU CAN ALSO SUPPORT JAX FEED THE NEED WITH CRYPTO
Contribute Any Amount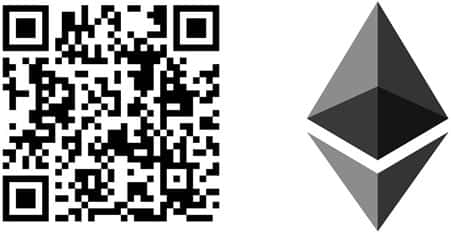 ETH Address:
0xD904E445b83DbB03897a4b1e9A94986fd37387AE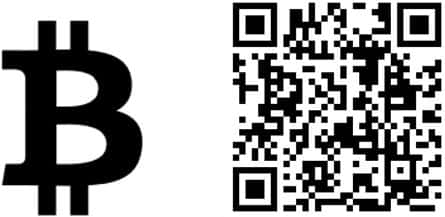 BTC Address
bc1qxj9k7npheldsun2afj8nv5smz7vzz9fwxtc5hr
Help donate Campus JAX Meals to the homeless, elderly caregivers, and front line workers.
Donate 1 Meal
$12
Donate 10 Meals
$120
Donate 100 Meals
$1,200
Donate 1,000 Meals
$12,000
Platinum Donors - $1,200 or more
Phyllis and Steve Blanc
James Brown
Matt Mauser
Eve Chauvel
Shelley Gartner
Kevin King
Mike Peak
Tobye Lovelace
Jonathan Bausley
QSC
Mark Wood Entertainment
After the Millennials
The Reflexx
Tijuana Dogs
Pinch Me
Family Style
The Springsteen Experience
Eric Turner Band
CHOURA Events
Fleetlook Back
Parrot Head Band
Paris Chansons
Janet Curci
John Del Vecchio
Diane Stovall
Flashback Heart Attack
David Shaheen
Gold Level Donors - $500 or more
Wendy Cox
Chuck Finley
Pam Debusk
Tom Halverson
Jill Johnson
Kayla Kramer
John Senick
Susan Spiezia
Debbie Stine
INSPIRED & FIRED UP TO HELP "FEED THE NEED!"
Newport Beach, CA
Thirty-year local restaurant owner, Jack Jasper, is fired up and firing back on the Covid! In re-opening his March 17th shuttered Newport Beach restaurant Campus JAX, Jack's top priorities in coming back were safety and how best to utilize his venue to help his community meet the challenges of this Covid-19 crisis. In April that search led him to create an entirely new restaurant model in an effort to repurpose his kitchen to provide meals for those most at risk… front line workers, elderly caregivers, and the homeless. A need that is expected to only grow and if met can play a critical role in reducing the spread of the infection, related crime, and support the front line workers and caregivers.
Within a week of closing for the 'shelter in place flattening of the curve', JAX immediately jumped ahead and changed it's regular Supper Club live entertainment schedule into weekly remote Live Streaming Shows offering a much needed break from the news and Netflix for the homebound. Music truly is "Food for the Soul" but there was an even bigger need out there that needed immediate help…feeding the hungry and supporting the front line caregivers.
"JAX FEED THE NEED IN OC" was born!
"FEED THE NEED" PROGRAM HIGHLIGHTS:
Upon reopening the first orders made from the kitchen were JAX specialty Char Grilled Cheeseburgers and Fries hand delivered to 40 frontline caregivers at a local elderly care facility.
The following week Jack personally funded, made, and delivered #250 meals to Mary's Kitchen for the homeless.
Within a matter of minutes after a social media asking for sponsors and donations to keep meals coming to help FEED THE NEED Jack had his first responder! An entire lunch was sponsored for #75 homeless women through the local women's shelter WisePlace.org. The sponsor was acknowledged on Facebook and emails with a combined reach of over 30k to local Campus JAX and JACKshrimp restaurant fans.
Inspired by the response and the incredible feeling giving back brings, Jack launched "JAX FEED THE NEED" allowing for any sized donations big or small, while seeking full or partial sponsorships. Full corporate or individual sponsors can choose where their donations go and get the added benefit of great advertising in the process. For more information about being a full sponsor please email Jack@CampusJAX.com but any and all donations are so greatly appreciated and could literally be life changing!
Everybody wins with #JAXfeedtheneed! Front liners and caregivers get much needed support, the homeless get nourishment which helps keep our entire community safer, restaurant workers get employed, a local restaurant business stays operational while re-purposing its hours and staff to provide this much needed service, and donors get to make an immediate direct impact on their community! The added bonus is it feels really really good!!
PLEASE DONATE NOW AND MAKE A DIFFERENCE IN SOMEONE'S LIFE AND YOURS!!
All funds received will be used solely for the preparation and delivery of meals to Feed The Need!
CAMPUS JAX ALSO CONTINUES TO GIVE BACK TO HARD HIT MUSICIANS THROUGH WEEKLY LIVE STREAMING SHOWS FEATURING GRAMMY AWARD WINNING, INTERNATIONAL, AND LOCAL ARTISTS.
These weekly programs, Steamers JAZz at JAX and StellarJAX Eclectic American Roots continue to be created with hundreds of man and woman hours under the collaborative leadership of JAX Entertainment producers Tim Ellis, Tony Guerrero, Terence Love, and Christopher Burkhardt. Together they have broadcast over a dozen shows just in the first month with more shows coming every week. Music has always played a significant role throughout history's most challenging times and is even more important today.
About Jack Jasper
Owner/Operator Jack Jasper has been in business over 30 years in Orange County operating his JACKshimp restaurants for 26 years and Campus JAX supper club, restaurant, and entertainment venue for the last 4 ½ years. Jack had been hosting at least of 2-3 major charity events each month at Campus JAX and sees this changeover as the next progression in his endeavors to keep giving back to an amazing community that has always been extremely generous about giving and continues to keep giving even more.
Honorary Donors
John Heffernan, Joel Rothman, Carol Leblanc, Kandi Gall, Jennifer Wheeler
Claudia Adamczyk, Sawako Agravante, Patricia Alkema, Carole Allen, Melody Alvarado, Monika Anderson, Amy Andrews, Amanda Anthony, Patricia Artiglio, Luisana Avalos, Rick Bartlett, Andrea Bell, Paul Bement, Derek Bercher, Monica Berdejo, Lillian Bibiesca, Eric Birenbaum, Brian Bixby, Roberta Blair Thompson, Jeff Bootz, Donna Brandt, Debra Brender, Lilian Bribiesca, Karen Brooks, Teri Broughton, Ercil Brown, Loretta Brown, Anthony Busciglio, Leslie Cancellieri, Heidi Casale, Lisa Castle, Robert Caustin, Jill Chan, Eve Chauvel, Sean Cheney, Douglas Clemons, Sally Collins, Michele Cook, Todd Cook, Dori Cottrill, Douglas Crandall, Gregory Craycraft, Jason Croddy, Robert Cruz, Sandie Curtis, Marisela Da Costa, Randy Davis, Helen DeBaca, Crystal Delaney, Heather Dilley, Leigh Donaldson Carman, Jan Dorian, John Doyel, Nancy Dubonnet, George Dufresne, Karin Eitlhuber, Kevin Fagan, Wendi Field, Barbara Fowlkes, Thomas Fox, Jennifer Fragassi, Leslie Fuller, Jude Gallagher, Ecaterina Georgescu, Leslie Gibola, Gina Glass, Chris Gomez, Art Graafmans, Diane Grady, Angelique Gulermovich, Donald Haddock, Joel Hahne, Thomas Halverson, Catherine Hamen, Tim Harold, Laura Haupt, William Heard, Anne Heck, Shannon Hernandez, Jennifer Hing-Wainwright, Carol Hoffman, Lisa Holland, Jeff Holt, Marsha Horry, Barbara Horton, Alice Issac, Kristina Jodis, Jill Johnson, Les Kaufman, Leif Kemp, Brian King, Chris Koning, Mark Knass, David Kray, Becky Kupczyk, Suzanne L, Erin Last, John Laurie, Jennifer Lee, Ginger Leibfreid, John Lindsey, Doug Loeser, Tamara Lucier, Laura Lunn, Frank Madeo, Kerry Mahoney, Gigi Maidlow, Douglas Maimes, Dave Marendino, Josh Martinez, Tim McDowell, Scott McFarlane, Peter McKay, Cori McMahon, Erika McMenamin, Linda McCray, Paula McWade, Dina Mead, Cheryl Meier-Keller, Karen Meno, Amy Merget, Michael Merinov, Mark Merriman, Linda Meyskens, Frank Meyskens, Stan Miller, Edward Miltimore, Sandy Morales, Greg Morgan, Edward Morris, Heidi Mueller, Scoty Napier, Marlene Nelson, Tami Nunez, Sean O'Reilly, Shelly O'Sullivan, Paul Oeser III, Debbie Ogburn, Alton Omura, Mark Orlando, Nicole Ortiz, Albany Otis, Ana Pauna, Christa Penaloza, Chris Perez, Kristen Platt, Marie Powers, Rocheda Reid, Jennifer Reyes, Eric Richardson, Barbara Riggs, Veronica Robinson, Herbert Rosenblum, Jane Roth, Larry Rubin, Gabrielle Ruelas, John Sagarino, Teresa Salazar, Mike Salomon, Marcy Schaubeck, Deena Schmidt, Timothy Shields, Cheryl Silverman, Robin Sinclair, David Smith, Patti Smith, Christopher Snitko, Beata Sokolowska, John Spiezia, Kata Stojanovski, Diane Stovall, Paul Taglia, Cindy Tanaka, Lynn Taylor, Paula Tharaldson, Tim Thetford, Patty Thurner, Tingley Photo, Kim Tran, Eric Turner, Patty Turrell, Terry Turrell, Julia Tuttle, Gary Uchino, Vijay Vazirani, Jo Ann Vernon, Valerie Vincent, Temre Vouga, Terri Wagner, Cathleen Walker, Anna Walsh, Kimberley Walsh, Craig Watkins, Tina Weibel, Sharon Weiss, Charlie Wilson, Norma Wilson, Megan Wood, Charlotte Woods