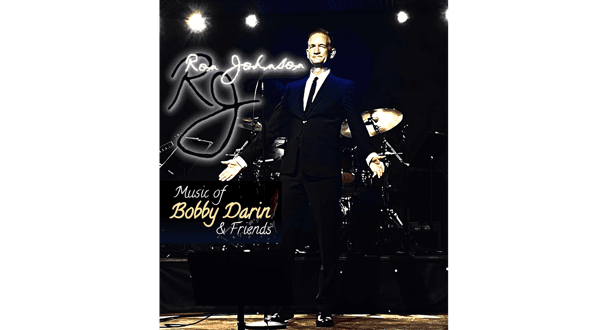 Ron Johnson - Music of Bobby Darin & Friends
Ron Johnson will walk you through the life and music of the great Bobby Darin, and alongside him is the hot 7-piece jazz band headed by Paul McDonald. This show starts in the 1950's with songs like Splish Splash and Dream Lover, traveling to the Sixty's swing era with hits: Beyond the Sea and Mack the Knife. Ending in the 1970's with songs like Simple Song of Freedom, come prepared to be on the edge of your seat as you take this musical journey spanning 3 decades of great music with special guest, Lisa Donahey. The show of Bobby Darin & Friends will leave you clapping your hands, tapping your toes, and wanting more!

6:30pm-8:00pm Show
5:00pm Doors Open

Ultra VIP section ($45/person tables for 2 or 4)
VIP section ($35/person tables for 2 or 4; $35 single barstool seats)
General Seating section ($25 single barstool seats)
Booths for 4 People $250

1 ENTRÉE PURCHASE PER PERSON IS REQUIRED (a $10 surcharge will be added if no entrée is purchased, there are no drink minimums)
All sales are final, but if for any reason show is canceled all purchases will be refunded.
Must be 21 years old to drink alcoholic beverages.
No outside beverages are allowed.
BUY TICKETS