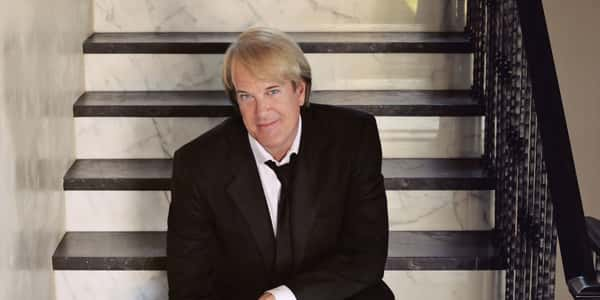 John Tesh
Get your tickets now!! This is an incredibly rare appearance by John in a small, intimate venue (he generally only ever does performing arts centers or concert venues like Red Rocks). Its a very fun show (lots of great stories and music, plus Tony Guerrero, Mark Visher and some wonderful musicians) and you'll be so glad you came! 

8:00pm-10:00pm Show
6:30pm Doors Open

Ultra VIP section ($50/person tables for 2 or 4)
VIP section ($35/person tables for 2 or 4; $25 single barstool seats)
General Seating section ($20/person tables for 2 or 4; $20 single barstool seats)
Booths for 4 People $400

1 ENTRÉE PURCHASE PER PERSON IS REQUIRED (a $10 surcharge will be added if no entrée is purchased, there are no drink minimums).
No outside beverages are allowed.
All sales are final, but if for any reason show is canceled all purchases will be refunded.
Must be 21 years old to drink alcoholic beverages.
BUY TICKETS