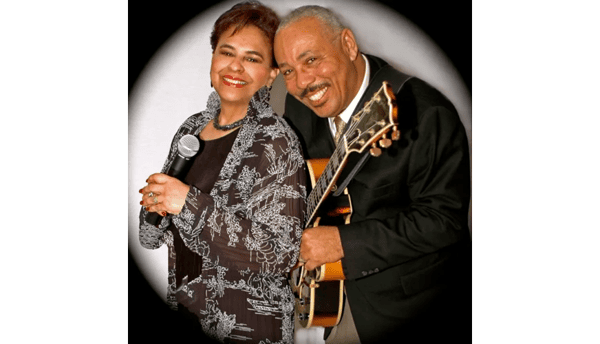 Elena and George Gilliam | Steamers Jazz at JAX
George and Elena have enjoyed success and achievement in their individual careers, but something special happens when they come together. Their collaborative performances shower the their audience with powerful, deeply impactful, yet measured straight ahead jazz that will linger in the soul for days.

Honored as a Living Legend of Jazz, Elena Gilliam is an astonishing vocalist with a rare, natural depth. Her performance is widely applauded as analogous with such jazz greats as Lena Horne, Ella Fitzgerald, Dinah Washington and the like. Her rich, eloquent tones and brilliant phrasing take you on a musical journey of jazz, swing, standards, Latin and blues. Elena charms you with her animated "scatting" that exemplifies her musical versatility, while she cleverly connects you to song lyrics. She is a true songstress.

Elena has been featured at festivals and venues all over Southern California frequently with us right here at Campus JAX. Elena's recording career began at Capitol Records with the prestigious Charles Rutherford Jazz Ensemble and Jazz Pacific Orchestra. Dr. Rutherford became her mentor as he showcased her phenomenal talent at live concerts and events. Elena's 2018 release, Then Another Turns featuring the Michael Le Van Trio is available at GilliamJazz.com as well as all music streaming platforms.

7:00pm-8:30pm Show
6:00pm Doors Open 

Ultra VIP section ($35/person tables for 2 or 4)
VIP section ($25/person tables for 2 or 4; $20 single barstool seats)
General Seating section ($15/person tables for 2 or 4; $15 single barstool seats)
Booths for 4 People $160

1 ENTREE PURCHASE PER PERSON IS REQUIRED (a $10 surcharge will be added if no entree is purchased, there are no drink minimums).
No outside beverages are allowed.
All sales are final, but if for any reason show is canceled all purchases will be refunded.
Must be 21 years old to drink alcoholic beverages. 
BUY TICKETS